Meet the team behind Altoona's premier water damage repair services
Mountain City Water Damage Repair would like to extend a warm welcome to you as your reliable source for expert water damage repair in Altoona, Pennsylvania. Whether you're dealing with a small leak or a massive flood, we are committed to offering quick and effective solutions for all of your water damage concerns and demands.
You may have peace of mind knowing that your property will be returned to its original condition as quickly as possible since our specialists are here to assist you around the clock every day of the year.
IICRC certification:
Because they have passed the rigorous testing required by the Institute of Inspection, Cleaning, and Restoration Certification (IICRC), you can be confident that our professionals have the necessary information and experience to deal with even the most severe cases water damage. Our accreditation ensures you will obtain the most remarkable quality services using the most cutting-edge strategies and technology possible.
24/7 availability:
Because we at Mountain City Water Damage Repair know that water damage can occur at any moment, we make ourselves available to our customers around the clock for emergency services. No matter the time of day or night, our service specialists are always prepared to react to your call and provide the assistance you want when you require it.
Recommendations from different insurance companies:
We are proud that we are the water damage repair service of choice for many different insurance carriers in the Altoona, Pennsylvania area. Our well-known high standards of quality and dependability speak for themselves, and we are confident that the outcomes of our labor will meet and exceed your expectations.
Technologies of the future for drying:
Because we only utilize the most cutting-edge drying technology, we can guarantee that your property will be dried completely and rapidly, lowering the possibility of additional damage and mold growth. We can correctly assess the amounts of moisture thanks to the cutting-edge equipment that we have at our disposal. This will ensure that your property is fully dry and safe.
You can put all of your water damage-related concerns in Altoona, Pennsylvania, in the hands of Mountain City Water Damage Repair. Get in touch with us right away for a prompt and effective answer.
Our Altoona Water Damage Services
Water Damage Restoration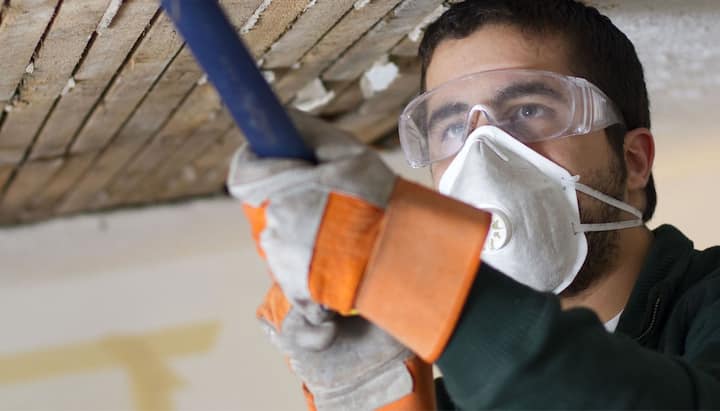 Any time is good for water damage to strike, leaving your house or company in shambles. But don't panic! Mountain City Water Damage Repair is available to assist you at this time. We can swiftly and successfully return your property to the condition it was in before the damage occurred, thanks to our 24/7 service and innovative drying equipment.
You can put your faith in us to take care of any water damage restoration and repair demand you have so that you can get your life back on track. Make sure to get in touch with us now! If you would like further information on our services, please go to our Mountain City Water Damage Repair page.
Restoration and Repair
Water Damage Cleanup
You shouldn't let the fact that water damage might cause substantial damage to your house or company dictate how you live your life. Mountain City Water Damage Repair should be the one to take care of the cleanup. We will fully dry and repair your property using cutting-edge technology, guaranteeing that it is safe and healthy for you and your family.
Our team of qualified professionals will perform this work. Don't hesitate; to receive water damage cleaning services that are prompt and effective; get in touch with us right now. We are here to be of assistance! Please visit our website titled "Water Damage Cleanup" page if you want additional information regarding our services.
Water Damage Cleanup
The insider's guide to saving your home
The damage caused by water may be a very significant issue. If prompt action is not taken, it may result in expensive repairs and possibly damage the structure. In this piece, we'll go over some of the most typical problems associated with water damage and some strategies for preventing those problems from occurring in the first place.
1. Mold can be a result of water damage. Mold development is almost often a consequence of water damage of some kind. If water can find its way into the systems of your building, it will create an atmosphere ideal for mold growth. Everyone in the building, including you and your family, is at risk of developing severe health issues.
Be careful to take care of any water damage as soon as you discover it to protect yourself and your home from mold formation. Ensure that any messes are cleaned up, and then dry off the area to the best of your ability. Take action immediately and call a professional mold removal company if you see any evidence of molds, such as black patches or a potent smell. Mold may cause serious health problems.
2. Problems with the electrical system might be caused by water damage. Your building may have electrical problems as a result of water damage. When water makes its way into electrical systems, it starts rusting and corrosion. This has the potential to cause disruptions in the electrical circuits as well as hazardous circumstances.
If you want to keep the integrity of your electrical systems intact, you need to take care of water damage as soon as you discover it. Check any potential entrance points for water, and if you find any, make repairs as quickly as possible. If you discover any electrical problems, you should get in touch with a qualified electrician so the issues may be fixed in a secure and timely manner.
3. Strident odors. If you reside in a location that receives much precipitation, the water there may include compounds that give off strident odors. After your home has been flooded, you should contact a trained specialist as soon as possible if you detect a potent odor coming from within it.